Mining Club
Kazakhstan Mining Club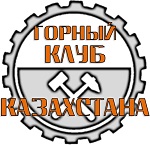 Mining Club is a new association for Kazakhstan, which goal is to gather representatives of different companies engaging in mining business and academic society for information and experience sharing.
Such clubs exist in many countries; recently such event with similar format was held in Russia.
And Antal LLP, Central Asia Mining Union and SRK Consulting initiated a creation of Mining Club in Kazakhstan in 2011.
Mining and Metallurgical Industry has most important meaning for economy of the Republic of Kazakhstan. Its development closely relates to worldwide trends, issues and achievements in this industry. Improvement of mining sector effectiveness is a priority both for enterprises themselves and for the Government of the Republic of Kazakhstan. Pursuant thereto, advanced technologies applied in the industry as well as legislative framework charged to provide maximum return from application of new technologies have special meaning.
Similar issues related to adoption of new technologies and equipment, occupational safety, environment protection, staff training, new methods of designing and planning have been accumulated a lot.
Antal LLP, Central Asia Mining Union and SRK Consulting created Kazakhstan Mining Club for discussion of these issues in informal setting which is a place of regular meetings of the employees of mining and metallurgical industry, Government Representatives, financial society and related branches.
Organizers:



Support:


You will be answered for all your questions (conditions of participation, presentations, etc.) by phone.
+7 727 376 33 42 (ext. 407), +7 705 510 90 22, e-mail: This email address is being protected from spambots. You need JavaScript enabled to view it., This email address is being protected from spambots. You need JavaScript enabled to view it.
Contact person – Karina Mamienko